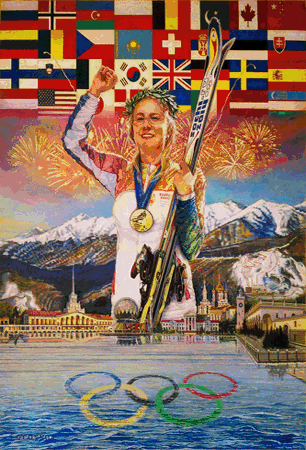 Providing Original Artworks & Commissioned Pieces in St. Charles, Missouri
SOS Illustration & Design is the company of Sean O'Connor. Based in St. Charles, Missouri, Sean offers his original artworks and commissioned pieces to consumers predominantly in the greater St. Louis area. Sean is not opposed of doing National or International work. Let SOS Illustration & Design strive to solve your artistic needs and or problems.
Custom & Original Illustration & Design
While Sean works specializing in focusing on realism and primarily working in Oils and Gouache. He is proficient in producing pieces using a multitude of Media's in addition to a variety of Styles. Sean is happy to offer his experience and knowledge in order to help you decide on what type of Media, Style and or Composition you desire to fit your needs. It is our mission to showcase the artist's many talents, including the dynamic energy, enthusiastic action, and vibrant, colorful imagery of each of his original artworks. If you would like a custom design, let us know and he will provide some rough sketches for you to review. Shortly after all the details and terms have by determined the finished piece will be produced to your satisfaction.
Sean was mostly influenced by early American illustrators such as Charles Dana Gibson, Howard Pyle, and of course Norman Rockwell. His work tends to focus on Sports, People, Animals & landscapes in the Illustration styles similar to the appearance of Leroy Neimen, Robert Hiendle, Bernard Fuchs, Bert Forbes and Robert Peak. His style of artwork combines realism with a painterly or impressionistic appearance. He brings together all the ingredients necessary to make an illustration or Design truly pop. His use of color and composition brings his paintings to life. Showcasing the dynamic energy, enthusiastic action, and the vibrant colorful imagery viewed throughout his work.
His Motto Is :
"A Photographer try's to "capture" a moment in time. An Illustrator can "create" that moment. "
Each of his paintings starts with Winsor & Newton's Griffin Alkyd oils, a fast dying oil. Which offer a wide perspective of bright and rich colors. Applying an Indian yellow background with a palette knife along with detailed brush work to makes the colors truly pop.
Sean enjoys working with a palette knife letting the tools work it magic, gliding quickly over the surface to evoke a sense of great energy & sense of movement in each piece. He has a true passion for the drawing and painting aspect of his work, in addition to the traditional training as an illustrator and graphic design.
Stock Imagery, Computer Graphic & Commissioned Artwork
All artwork is available for purchase or leasing. Sean Offer a large variety of Stock Imagery including Olympic sports, horse racing, soccer, and hockey. He also has an extensive background in Computer Graphic & Photo manipulation, allowing him the ability to reproduce his work accurately and ready for publication. Sean work has been used in the past & future for newspapers and magazines publications. If you are interested in using any images as stock art or want to commission an illustration or Graphic Design work, we'll be happy to speak with you.